Kat Wlodarczyk
15 Mar, 2023
5 min read
How to use Statamic to update your website
In this article, I will show you how to use Statamic to update your website as one of our clients.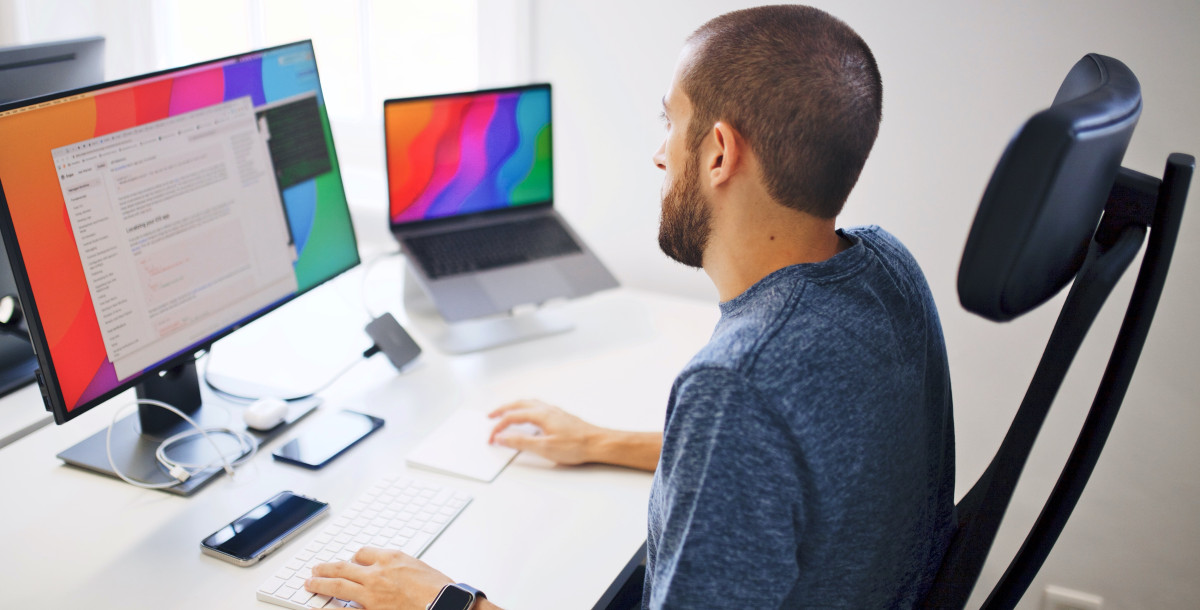 One of the many reasons we at Steadfast Collective love Statamic CMS is how intuitive and enjoyable it is for our clients. The consistent structure of Statamic's admin panel is easy to understand for content editors, even if it's their first time logging in!
Admin Panel overview
As I already mentioned, the admin panel is easy to navigate thanks to its clean and consistent UI. The language used to describe all possible options is common and, again, easy to grasp for anyone, regardless of their profession or IT level.
The sidebar on the left, especially the Content section, is the one you will probably use the most as a content editor. Collections are just that, collections of your website's pages and other groups of content. Depending on the needs of your website, those can be articles, events, careers, projects etc.
Navigation is a place where you can add, remove or edit items from your menus. If your website has categories or tags, Taxonomies is where you can add, edit or remove them. Assets, as the name suggests, is a home for all your media assets.
Lastly, Globals stores details that will be globally accessible throughout the websites. This can be anything your website might need, from contact details to default article settings. Storing details in the Globals section saves a lot of time and hassle, as this will be the only place you need to update those values rather than every instance across the whole site.
Updating a page in a Collection
As for every custom build website, options and fields available on your pages will depend on your specific project and design, so the blueprint you will see when updating a page in a collection might differ from the one in the screenshot below. However, at Steadfast, we always make sure to use consistent nomenclature and easy-to-understand naming conventions.
Page builder blocks are a great solution that allows you to easily edit the contents of your pages and create new ones without the need to contact the developer. Having a set of blocks you can use in any configuration means your website can evolve gradually and adjust to your business needs.
To build your page, simply stack the blocks how you want them to appear. Thanks to the clear interface and commonly used features like select boxes, toggles, text input fields or file upload, editing pages in a collection is easy and enjoyable. If you need a visual representation of your edits, the 'Live Preview' button at the top of the sidebar panel will let you see how the page will look after publication.
Hot Tip:
Not only can the whole page be toggled between 'published' and 'unpublished', but also, each block on the page has this option. It's very handy when you need to hide certain information for a limited time, saving you the hassle of inserting those details again when you need them.
Updating Navigation
Similarly to the Collections, the Navigation section will vary depending on the number of menus you have and the design of your website.
As you can see from the screenshot above, the Main Nav navigation is displayed in a tree layout with drag-and-drop items. You can add a new Nav Item, which can either be a link to an internal page of your website or an external link.
Editing existing items is as easy as clicking on a specific item title, which will open an additional sidebar. Pressing on the three-dot icon will show a dropdown with extra functions, for example, removing an item from the navigation.
Updating Taxonomies
If your website has categories or tags, you will update them in the Taxonomies section. Adding, editing and removing is, again, really simple and straightforward.
Updating Assets
Updating assets can be done in two different ways.
1) Edit within the Assets section (where they can be sorted into folders, names changed, or alt text added)
2) Edit a specific asset while editing the page it has been added on
Updating Globals
Some values, for example, contact details, would be time-consuming if they had to be added and then updated across multiple pages. When storing those values in the Globals section, keeping them up to date is easy, and whenever you update them here, they will update across all pages. Details stored in this section will depend on the specific needs of your website, so you can have fewer or more items here.
Forms
The Forms section inside the Tools segment of the sidebar menu is where you can access and update forms (if your website contains them). You can easily update the blueprint of any form by adding new fields, amending or removing the existing ones. The ability to easily manipulate the forms yourself without having to contact a developer saves you a hassle and time on your retainer package.
Conclusion
As you can see, using Statamic to update your website is straightforward to customise yourself. The clear UI design means you can save yourself lots of time and money.
You can use this handy guide to walk yourself through some of the processes, but if you would like to know more, don't hesitate to get in touch with us.