Josh Taylor
14 Jul, 2023
6 min read
June 2023 Retainer Wrap Up
Join us as we celebrate our month of impactful client collaborations! From innovative features to user-friendly enhancements, explore how we're making a difference for our clients month after month with our growth retainers.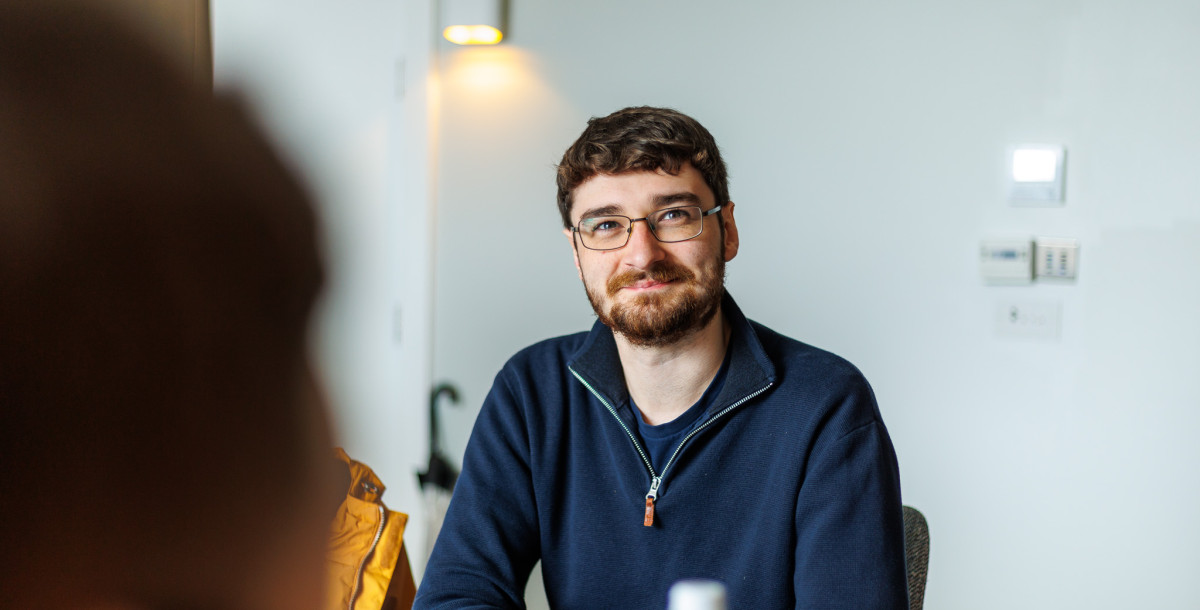 Each month we have the great pleasure of working with our retained clients to grow, support and elevate their products to new heights. In this partnership, we're not just on standby mode, we actively get involved in nurturing and evolving their products (as all digital products should!).
It's such a joy to not only work for our clients, but to journey with them. The power of agency and client collaboration allow us to gain a deep understanding of their business, goals and ambitions. We eagerly pitch in with fresh ideas that could add extra flavour, features or revenue streams, helping them stride confidently towards these goals.
Websites and web apps demand their fair share of TLC and having a team on hand to support with regular maintenance ensures they're not just working, but working to the highest of abilities—smooth, efficient, and secure.
In the month of June we've seen the release of several new features for our clients. Let's take a look at some of the exciting areas of growth we've been able to work on with our client retainers this month:
Army of Nannies
This month, we've been on a mission to streamline the digital experience for our client, Army of Nannies, and we're excited to have launched two new features.
Just quickly, Army of Nannies works to provide a bespoke matching service for families looking for a nanny to meet their individual needs and requirements. AoM is a Custom Laravel PHP platform integrating Stripe Checkout as a payment gateway. You can read our full case study about the initial project for Army of Nannies here.
Feature 01—
Being a membership website, keeping the community engaged and informed is important. However, direct feedback from the platforms Nanny Network told us they often found themselves caught in a waiting game, sometimes in limbo, hoping for families to respond to their message. Maybe an important notification slipped past the families… or they simply didn't realise they were holding up the process.
Anyway, in response to this, we worked with the client to map out new feature to gently remind potential families that a Nanny has contacted them and is looking for a response, whilst at the same time, giving the Nannies the confidence that their messages are being added to the top of a busy families inbox. So, after some planning and custom Laravel development, Nannies can now send a friendly "nudge" to the family in the form of an email notification following the initial contact. It might sound like a minor adjustment, but it's proving to be a significant game-changer as fewer Nannies are stuck in the waiting game! This feature empowers Nannies on the platform to keep the conversation flowing and foster new connections with families.
Feature 02—
Another challenge surfaced by the Army of Nannies team, was that families were keen to understand the "popularity" of a Nanny. The membership website already allows families to shortlist a selection of Nannies before selecting one. Nannies are often added to the shortlist because they are deemed the best for that family. Right there was our data of popularity!
With this, we came up with a clever, yet subtle solution—a popularity badge reflecting how frequently a Nanny has made it onto the shortlists. Now, if a Nanny's profile is shortlisted between 1 to 3 times, they earn the badge of "Popular Profile". But wait, if they exceed 3 shortlists or more, they level up to receive the coveted "Nanny in Demand" badge. A simple addition, but it gives families a handy glimpse into a Nanny's popularity.
Shorefield
Shorefield is a family-owned business that operates eight holiday and leisure parks on the South Coast. Each month we work with them to maintain and grow their custom Craft CMS website that powers their holiday booking capabilities.
Over the past few months, Shorefield's offerings expanded with the addition of three new Houses & Cottages. This growth, however, caused the dropdown list of properties on their holiday search to become far too long.
To improve the holiday booking user experience (UX Design), we introduced a new filter into the Houses & Cottages search box. This seemingly minor but ingenious tool neatly categorises properties according to their associated parks, streamlining the search process for users. As Shorefield continues to flourish and add more properties to their offering, this feature promises to become an increasingly valuable tool in their holiday website.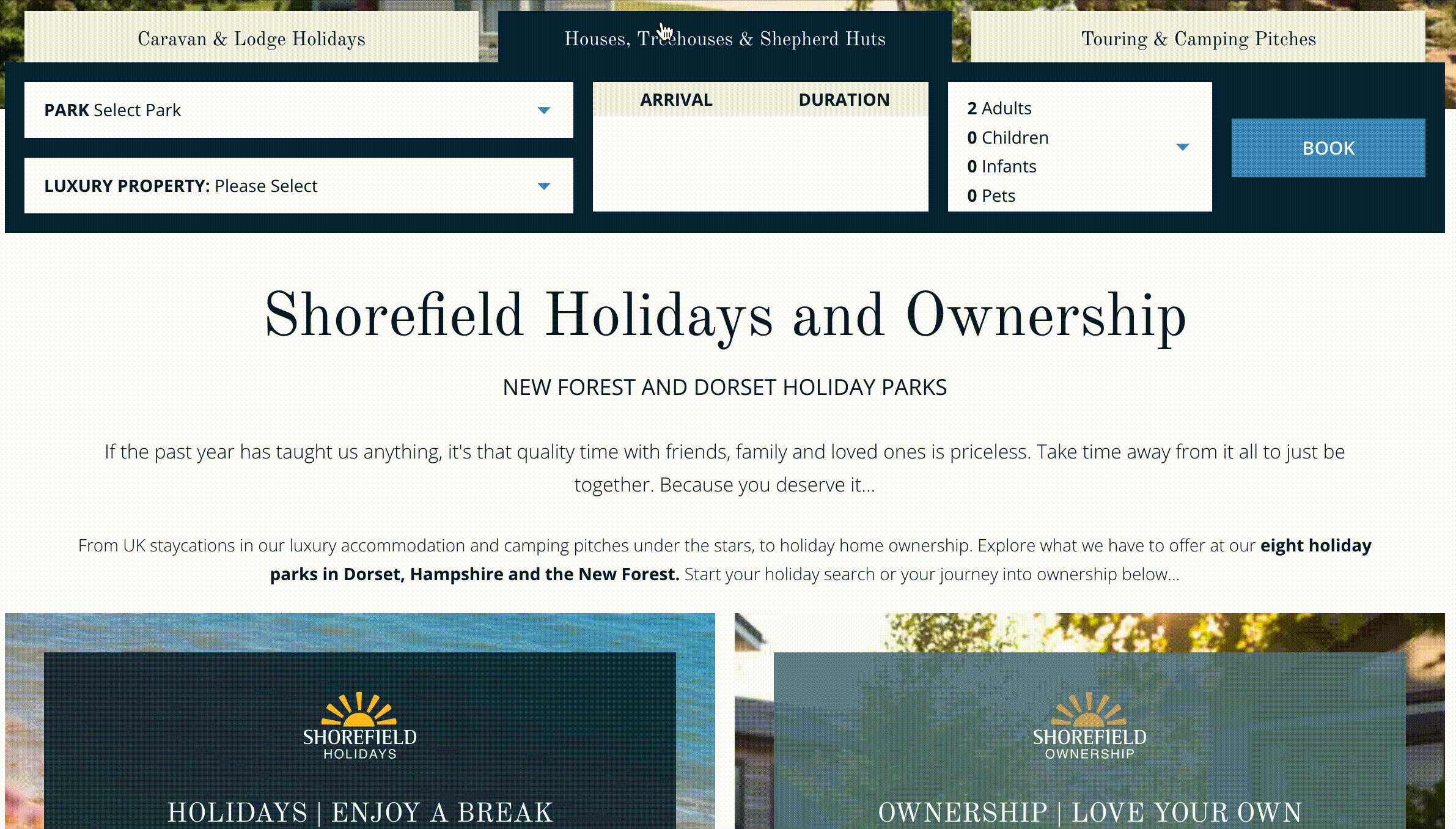 Suffolk Libraries
Suffolk Libraries is an independent charity that runs Suffolk's library service.
This month, Suffolk Libraries faced a challenge with their ever expanding content and events offering. Users were having to scroll endlessly to find relevant information. To counter this, we launched a new promotional picker block into the Statamic control panel's page builder. This added feature not only empowers the Suffolk Libraries team to promote their content strategically right next to the intro section but also enhances visibility and user accessibility for the content. Here's a sneak peek of how it works with some dummy content:
There have been a range of new features we've proudly launched for our clients in June 2023. To unravel problems or sticking points of any size is always a fun task. Working so closely with our clients by having a growth retainer with them, gives us the chance to add value and make a tangible difference to their products, be it through innovative features or subtle enhancements that enhance user experiences.
Collaborating with our clients is not just about meeting their needs—it's about understanding their vision, sharing their enthusiasm, and supporting them as they stride towards success. It's about walking together and celebrating the milestones along the way. The examples we've shared in this article are just a snapshot of how we love to make an impact.
If you're looking for a dedicated team to guide your web design and development journey, we'd love to hear from you. Reach out to us, and let's explore how we can collaborate to bring your dreams to life.
Remember, it's not just about creating a website—it's about crafting a journey.
Let's start yours today.