Pete Heslop
17 Apr, 2023
6 min read
10 Community Growth Ideas
Are you looking for some fresh ideas to grow your online community? If so, you've come to the right place! In this post, I'll share 10 of my favourite ways to boost engagement and attract new members.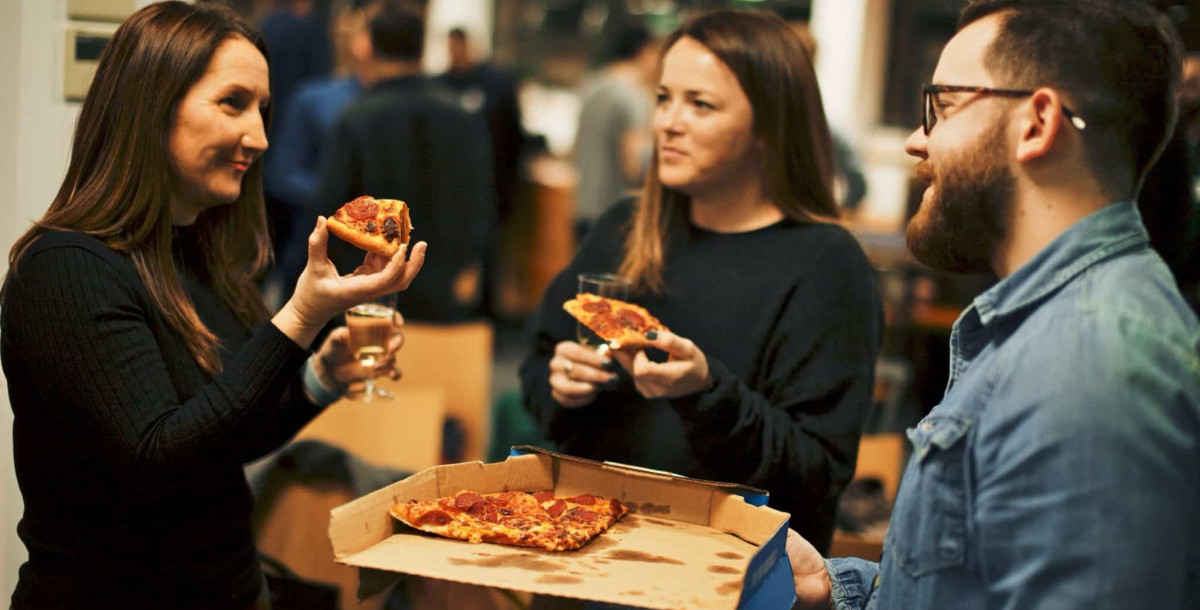 Online communities are an essential part of the business. They can be a welcome space for people to discuss ideas and share knowledge. Building the community is the main challenge; once you have a great group of people with similar interests, they usually run themselves.
Here are my top 10:
Create a niche within your industry
Standing out from everyone else is essential when you're trying to grow your community. What do you offer that someone couldn't get elsewhere? What sets you apart?
Knowing how niche topics can help you do just that will help you make sure that when people are searching for information about what you do online, they find your site first!
Involve your community in the content creation process
When it comes to community growth, you can't just expect your community members to develop the content independently. 
You have to get them involved in the process of creating that content.
The best way to do this is by creating a blog specifically for your community and asking them for ideas. 
This will give you an idea of what kind of content people are looking for, and it gives them an opportunity to tell you what they would like from their online experience with your brand or business. Incorporating your community's desires is a win-win situation, as they get a more personalised experience they actually find helpful, and you build a relationship with its members.
It also helps create trust between you and your members by showing that you care about their needs and making it easy for them to contribute (and feel like they are contributing).
Show off what you know, for free
You must share your ideas and vision early to attract a meaningful audience of like-minded people. 
Write about your ideas, goals and progress. People love to see behind the curtain, so let them in.
In ReWork, they use the phrase, 'emulate chefs'.
"They put their recipes in cookbooks and show their techniques on cooking shows… Why would they put all their recipes in cookbooks where anyone can buy and replicate them? Because they know that recipes are not enough to beat him at his own game. No one will buy his cookbook, open a restaurant next door and put him out of business."
It's all about empowering your audience with your knowledge.
Don't forget about your existing audience
You must remember that the people who already follow you on social media are just as important as new fans. You want them to be engaged and excited about your content too!
It's easy to put all of your efforts into attracting new people to your community by posting photos and videos of the latest products.
But remember: if you don't care for your existing followers, they won't want to stick around for long-term engagement with your brand. Your long-term followers are ultimately the most important, as they are likelier to use your product/services.
Instead of getting tons of new followers, focus on engaging with those already following you.
Encourage word of mouth
Encourage word of mouth from happy customers and community members.
The best way to do this is by providing your community members with a platform where they can share their experiences.
There may be a referral system you can put into place for your community, and you can entice members to invite new people with prizes, charity donations etc.
People trust what other people say more than businesses. They know that a business will be biased and deliver everything through a marketing lens. So utilise the people already in your community to help it grow.
Don't be afraid to experiment
Don't be afraid to experiment with different types of content, platforms and posting frequencies.
There are many ways you can find your community voice, but don't feel like you have to settle on just one thing. Try out a variety of formats and see what speaks to the members of your audience. You may discover that certain pieces resonate better than others in terms of engagement or that one platform works better for you than another.
Don't forget the power of humour! Humour can be an awesome way to attract followers because it makes people feel like they're part of something fun and playful (or at least less serious than everything else). Your users are also humans, and everyone enjoys something fun.
Think outside the box
It is important to remember that there is no one-size-fits-all strategy for growing your online community. 
At the end of the day, you have to do what makes sense for you and your community - which may be completely different to all the other communities out there. Don't be afraid to try new things, fail, and ask for help and advice. Just remember that it's okay if something doesn't work out as planned.
As long as your members are having fun and learning together, then you've succeeded!
Be inspired by your competitors
They may be your competition, but they can also be a great example of how to grow your community. Being a successful community builder doesn't mean that you have to reinvent the wheel. Do some research and see what other people are doing and think about whether that could also work for you too.
During your research, you will most likely discover new ways of looking at the same topics and deepen your understanding too. This will help you create your niche within the world of online communities.
Be authentic
Do you know what people love? Authenticity. In a world saturated with media, people crave authenticity and what is real. So give it to people - tell them why you wanted to create your online community in the first place.
That sometimes means even sharing the things that aren't going as well. Why? Because honesty and authenticity build trust, and trust will grow your community.
Spotlight your members
The people in your community are the real ones who make the community work. Some will be more active than others, and spotlighting some of these key members is a great way to build deeper connections and bring the human element to the forefront of your community.
You could mention them in your next video or post or send them a personal message about their successes, questions or suggestions. It not only gives back to your community but also encourages people to interact more.
Conclusion
There are lots of ways to grow your network, and we hope these ideas will help you to grow your community and business. If you still have questions after reading this post, please feel free to reach out.