Rachel Heslop
28 Sep, 2022
2 min read
Next up; Web Summit 2022.
We had such a good time at our first international conference that we decided to do it again, this time at Web Summit in Lisbon.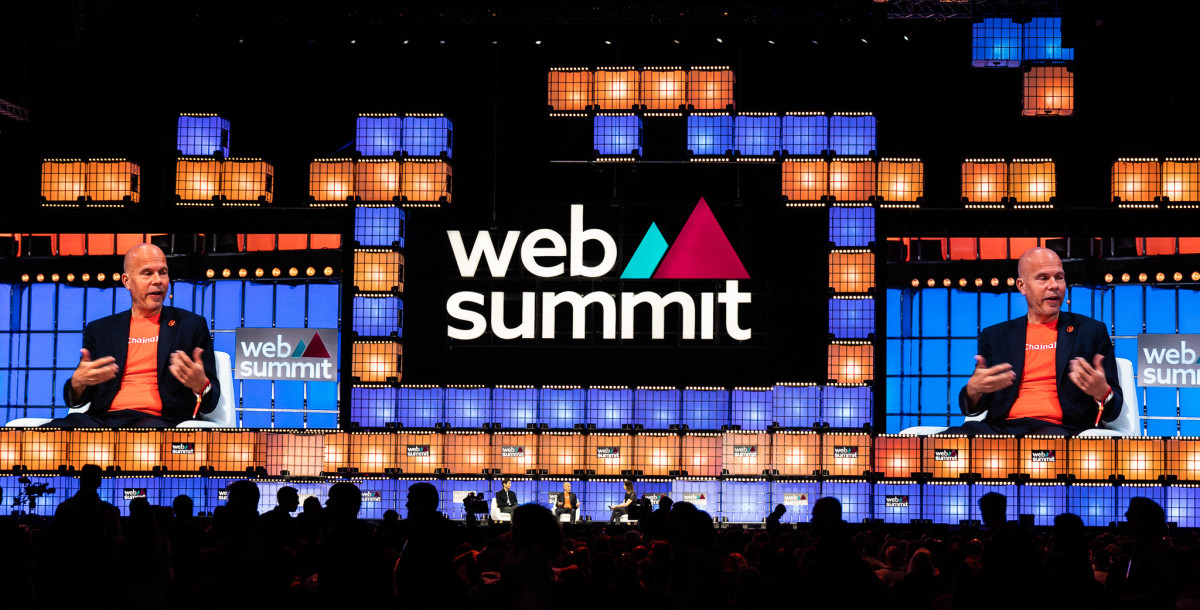 Kicking off on the 1st of November, Web Summit, according to Forbes, is "The best technology conference on the planet." 
The format of the Web Summit conference is similar to Toronto's Collision Conference, thanks to both conferences being organised by the same team.
Web Summit will be a non-stop few days with talks from 900 industry experts, 70,000 guests and over 160 countries represented.  
Why are we attending Web Summit?
As a software business, it's crucial we're on the cutting edge of emerging technologies and taking time to learn from those leading the way.
At Web Summit, there will be talks from industry-leading experts from across the globe, sharing insight, data, stories, inspiration and ideas that we can learn from.
As we did at Collision Conference, we'll seek to build partnerships with our overseas counterparts. 
Conferences are a great place to meet new people. Whether it's other agency owners, community leaders, technology creators or unexpected entrepreneurs, we are looking forward to hearing stories, sharing wisdom, and looking for ways we can learn from each other, grow together, or collaborate with one another on future projects.
We are excited to join the buzz of excited delegates sharing stories, hearing inspiring talks, meeting new people, collaborating, dreaming and coming back with a wealth of knowledge and fresh ideas to apply to our business.
If you're attending Web Summit and would like to meet for coffee, you can reach out here.