Pete Heslop
24 Aug, 2023
3 min read
The Best Community Apps of 2023
The good news, if you want to create a vibrant, well-connected community online, is that there are a host of apps that will empower you to do so.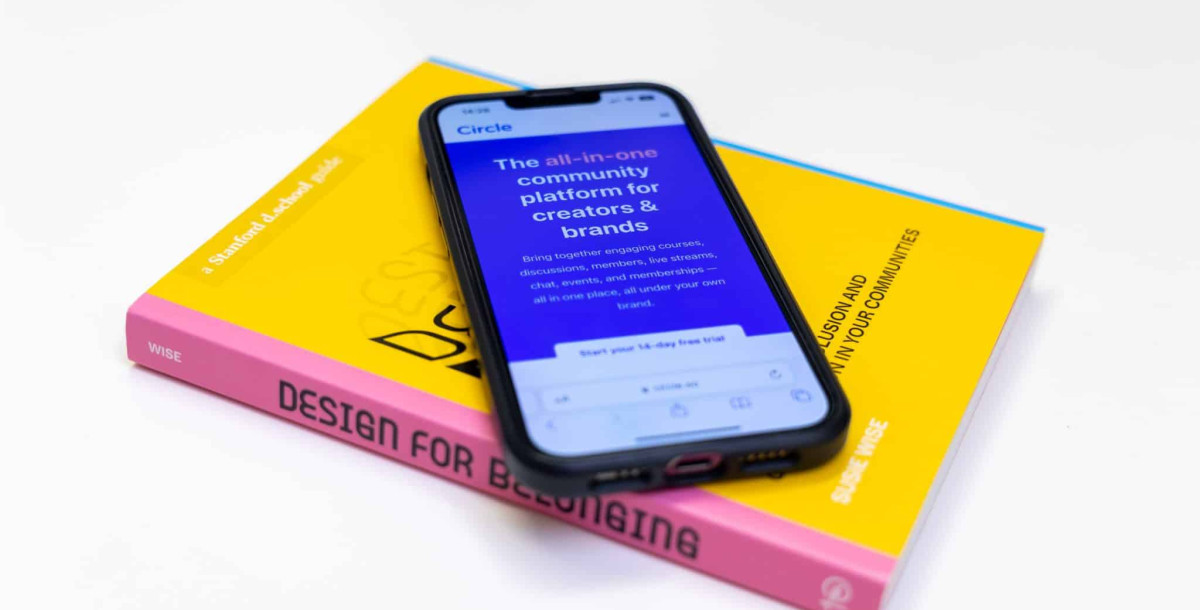 We know you understand the importance of building a community to support your product or brand.
And guess what?
There's an abundance of off-the-shelf community apps out there, designed to help you get started.
We understand that, with so many options available, it can feel overwhelming to find the perfect community app that caters to your unique needs.
So, what can we expect from the best community apps of 2023?
Let's break it down:
A platform to build an amazing community, of course!

Easy administration and management – and maybe some profit too.

A user-friendly interface that makes everyone feel right at home.

A continuous flow of fresh and engaging content.

Personalized experiences for all members to foster a sense of belonging.
So, let us help you out by sharing our top picks for the seven best off-the-shelf community apps 2023 has to offer.
Mighty Networks
Since its foundation in 2017, it has established a place high in the league table of community platforms. The app carries all the tools that community administrators need, plus numerous features including live streaming, group chat events and private direct messaging – all accessed via an intuitive interface.
Hivebrite
An ideal solution if you are trying to build a community for a brand, school, institution or non-profit organisation. It provides networking opportunities, and enables the creation of features including a member directory, as well as an events page – making it ideal for a membership organisation.
Circle
A community app with a focus on creativity and courses. Many influencers and authors use it to inspire discussions within their community, while coaches and people who run courses can also find plenty of features that help them; these include the ability to create private spaces for groups within the app.
Bespoke
You may need to work with an agency to build your idea community application. It's entirely possible that any of the applications we've listed wouldn't quite work for you.
Every membership organisation has its own specific requirements that must be met by a website that makes its community feel right at home.
We worked with Fusion to create a live conferencing platform for scientists for this exact reason.
Let's chat about how we can help build your perfect community application.
Better Mode (Prev Tribe)
Your platform for all your community needs
Discover the single platform where you can streamline your customer experience. Don't spend hours learning a new tool, or stitching together multiple software.
PlushForums
A great name that sums up the appeal here. You can build a community forum – and embellish it with a host of excellent immersive features including polls, events and an integrated blog. It is 100 per cent mobile compatible and its straightforward nature makes it ideal for the newcomer to the landscape.
Discourse
Similar to PlushForums in that it facilitates the creation of forums where people can get together, have discussions and build a community. Discourse is extremely easy to implement, and to use. It is comparatively expensive in comparison to many of its rivals in the market place.
This is a brief dip into a competitive landscape filled with rivals trying to be heralded as the best community apps of 2023.
Your choice will depend on your requirements – and if you need any assistance ensuring that you are on the right track, the extensively experienced team at Steadfast Collective will be happy to work with you.
Originally posted on 20 Oct, 2022 / Updated 24 Aug, 2023