Pete Heslop
29 Sep, 2022
4 min read
The Three Things A Good Community Manager Does (And the One Thing They Don't).
The role of community manager (CM) has grown in prominence over the last few years. It's no longer just a support position reserved for those with a spare few hours alongside their other work.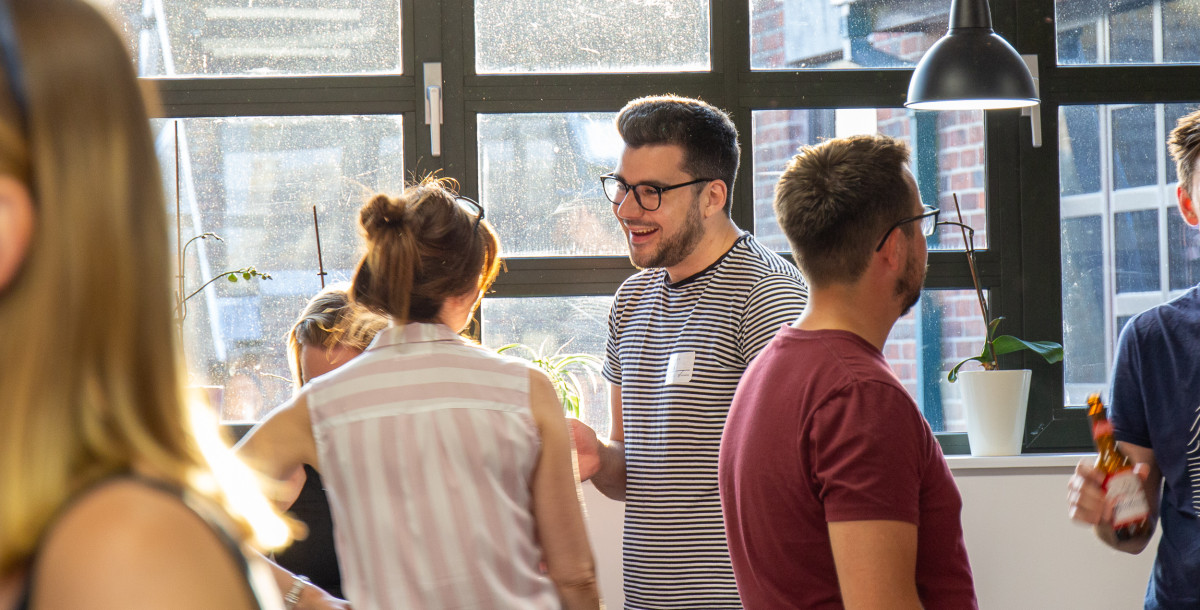 Consumers are looking to buy products and services from brands whose values align with their own and who have a sense of belonging.
Community managers sit in the wonderful space of culture and marketing.
Take Hylo: their focus is to use science to create products that deliver high performance for athletes whilst having a low impact on the planet.
How are they looking to compete with the likes of Nike? Community.
Through their community events, social media marketing, and persuasive copywriting, Hylo has created more than just a shoe; they've built a community of Hylo fans who are willing to tell their friends, teammates and postman all about the brand.
What Does a Community Manager Do?
The first thing to note is that community managers are not social media managers.
Although the two positions often go hand in hand, they are two very different roles.
Community managers create belonging.
Social media managers manage social media channels.
Community managers work as facilitators and moderators of an online space. They oversee the flow of conversation and ensure that everyone feels welcome and included, no matter where they come from, who they are or what they believe.
An online space could be as simple as Twitter or as complex as a bespoke platform allowing members to interact online together.
Community managers build and maintain relationships. They're there to facilitate discussions and make people feel welcome, not to sell or push products.
So what are three key things a good community manager does:
1. Creates a sense of belonging
The most important thing a community manager has to do is create a sense of belonging, a place people want to be.
A good community manager knows their community members.
A great community manager knows why their members are in the community and what they hope to gain from being there.
Crafting a sense of belonging will be different for every community, but here are a few ideas to kick things off;
Ensure you're onboarding the right people into your community. Folk who don't fit your culture or vision or are joining for the wrong reasons will move on quickly. Think about the various touch points you may have with a new member;
Their first day

Reach out after their first week

Introduce them to new members

A catchup call after a month
Excitement will peak in the early few days; does the new member have everything they need to access all areas of the community so they can start building connections?
2. Sets the culture
Community Managers set and enforce the boundaries of the community and can make quick, firm decisions and set boundaries that are fair and reflective of your brand.
Online communities can quickly become unhealthy with a lack of growth, culture or a few bad eggs; a community with no moderator will be unruly and unhappy.
A community manager should be able to write clear community guidelines on what is and isn't acceptable, along with members' general ethos and expectations.
3. Advocates for the community
Community managers should cheer, champion and advocate for their community is the collective voice for each member.
In smaller communities, community managers can make introductions and help members.
What a good community manager doesn't do…
With community managers becoming a more common role within mainstream brands, it's critical that community managers are judged not by sales targets but by engagement.
It's a community manager who can help turn a consumer into a fan, and it's a fan who is the one who is excited to share your brand/product with everyone they meet
Community managers have the opportunity to be a force for good for their brand, engaging, encouraging and fostering community; supporting members; championing and cheerleading community initiatives; and helping everybody to feel connected and valued.
Their job should not cross into that of a salesperson, pushing the hard sell. Instead, it should focus on relationship building and understanding – particularly the why behind people joining their community.
With effective community encouragement and management, consumers become fans, and when fans begin to shout about your brand, sales will naturally follow.
Looking ahead to 2023 and beyond, a sense of belonging, community and relationship is something that all businesses should focus on. Perhaps investing in a community manager is one great way to get the ball rolling.