Josh Taylor
09 Aug, 2023
7 min read
July 2023 Retainer Wrap Up
Join us as we celebrate our month of impactful client collaborations! From innovative features to user-friendly enhancements, explore how we're making a difference for our clients month after month with our growth retainers.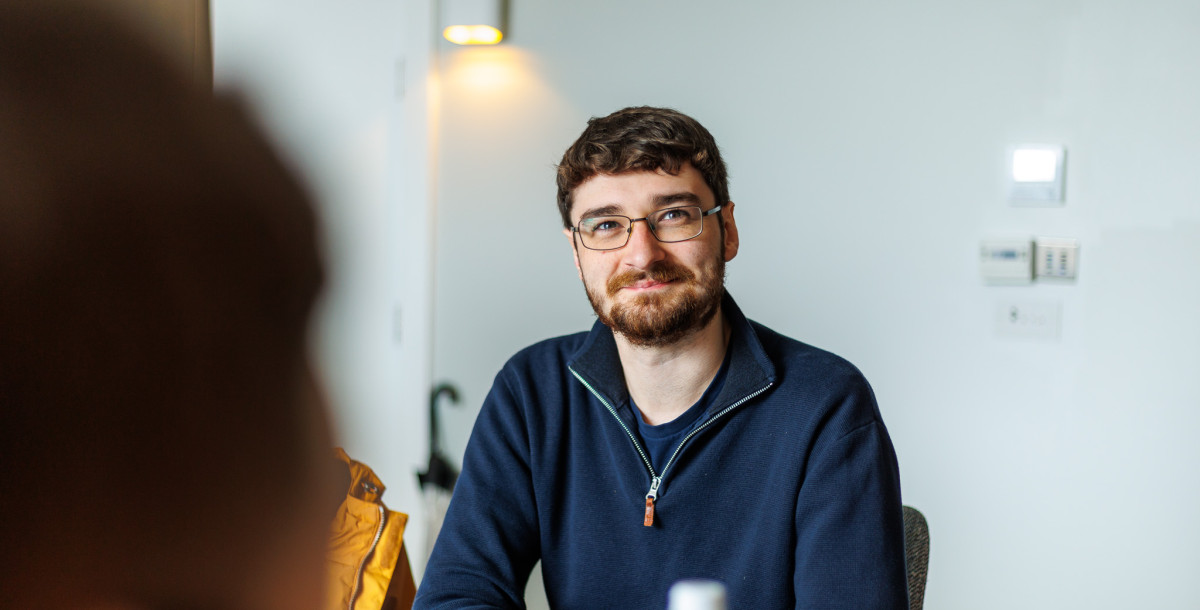 It's now August which means it's time for another retainer wrap up for the month of July! Check out our last one here
As a reminder, each month we have the great pleasure of working with our retained clients to grow, support and elevate their products to new heights. In this partnership, we're not just on standby mode, we actively get involved in nurturing and evolving their products (as all digital products should!).
It's such a joy to not only work for our clients, but to journey with them. The power of agency and client collaboration allows us to gain a deep understanding of their business, goals and ambitions. We eagerly pitch in with fresh ideas that could add extra flavour, features or revenue streams, helping them stride confidently towards these goals.
Websites and web apps demand their fair share of TLC and having a team on hand to support with regular maintenance ensures they're not just working, but working to the highest of abilities—smooth, efficient, and secure.
In the month of July we've seen the release of several new features for our clients. Let's take a look at some of the exciting areas of growth we've been able to work on with our client retainers this month:
Army of Nannies
Army of Nannies works to provide a bespoke matching service for families looking for a nanny to meet their individual needs and requirements. AoN is a Custom Laravel PHP platform integrating Stripe Checkout as a payment gateway. You can read our full case study about the initial project for Army of Nannies here.
This month, we've been on a mission to streamline the digital experience for our client, Army of Nannies, and we're excited to have launched two new features.
Last month we added 2 features; the ability for Nannies to give families a friendly "nudge" email notification to help keep the conversation flowing, and a popularity badge which shows when a Nanny has been shortlisted multiple times.
This month we added a really exciting boost feature for Nannies. When a family searches through their matched list sometimes there's a lot of Nannies, and as a result it can take a Nanny a long time before they make a connection with a family.
This was a real issue when some Nannies needed to make a connection in a hurry. The boost feature resolves this problem, it allows Nannies to pay a small fee of £5 a week to boost their listing in matched lists.
This means they can secure one of those all-important top positions in families' lists. They also receive a review of their profile by the AoN team, with personalised feedback on how they can improve their profile to get matched quicker.
Associated Independent Stores Cedars
Associated Independent Stores is the largest non food buying group in the UK, they are a not for profit organisation, and are owned by their members. Members and suppliers use a payment processing platform to place orders through. Members can place an order through AIS for goods from 100s of suppliers, and manage all of those orders in one place. AIS Cedars is the members portal where they can view and download their invoices, and see the progress of payments.
Members already had the ability to select multiple documents and download them all, but needed a quick and easy way to group documents by their Approval status. This would then allow them to download all of the documents with the Approval Status of "Printed".
There are 5 document types; Documents, Invoices, Stop Notes, Credits and Reversals. So we added a new filter to the tables of all 5 document types, which allows members to choose an "Approval Status". The system will automatically select all the documents with the chosen option.
With the click of a button they can download all of the documents in their chosen approval status. But that's not all!
We also added the ability to change the status of all the selected documents. This is a real time saver if they need to change the status of 50 documents, rather than having to go to each document individually, they can now do it in one go with a few clicks!
Find My Leisure Vehicle
Find My Leisure Vehicle is the industry guide for leisure vehicles, designed to complement the National Caravan Council's twice-yearly events, at the NEC in Birmingham. The National Caravan Council was founded in 1939 as a UK trade body, representing the collective interests of a £6 billion per year industry.
The search feature on FMLV is one of the main features of the website, it allows users to search and filter 1000s of vehicles to find the perfect model for their specific needs. The search feature includes multiple filters to help users narrow down their search including vehicle type, price, manufacturer, bathroom layouts, bed types, heating types, length, weight, payload, and much more!
But there was another filter we were missing, the ability to filter by New Models! The FMLV team already had a system in place for tagging vehicles as "New Models" in their admin dashboard. This meant all we had to do was add the toggle to the search and make a JavaScript request to the database to only return vehicles with that tag, a simple but elegant solution.
Making the request via JavaScript means we don't need to refresh the page, and it will just inject the results directly onto the page, which is not only quicker but provides a cleaner user experience. We also update the URL which means users can still hit back in their web browser to go back to previous searches.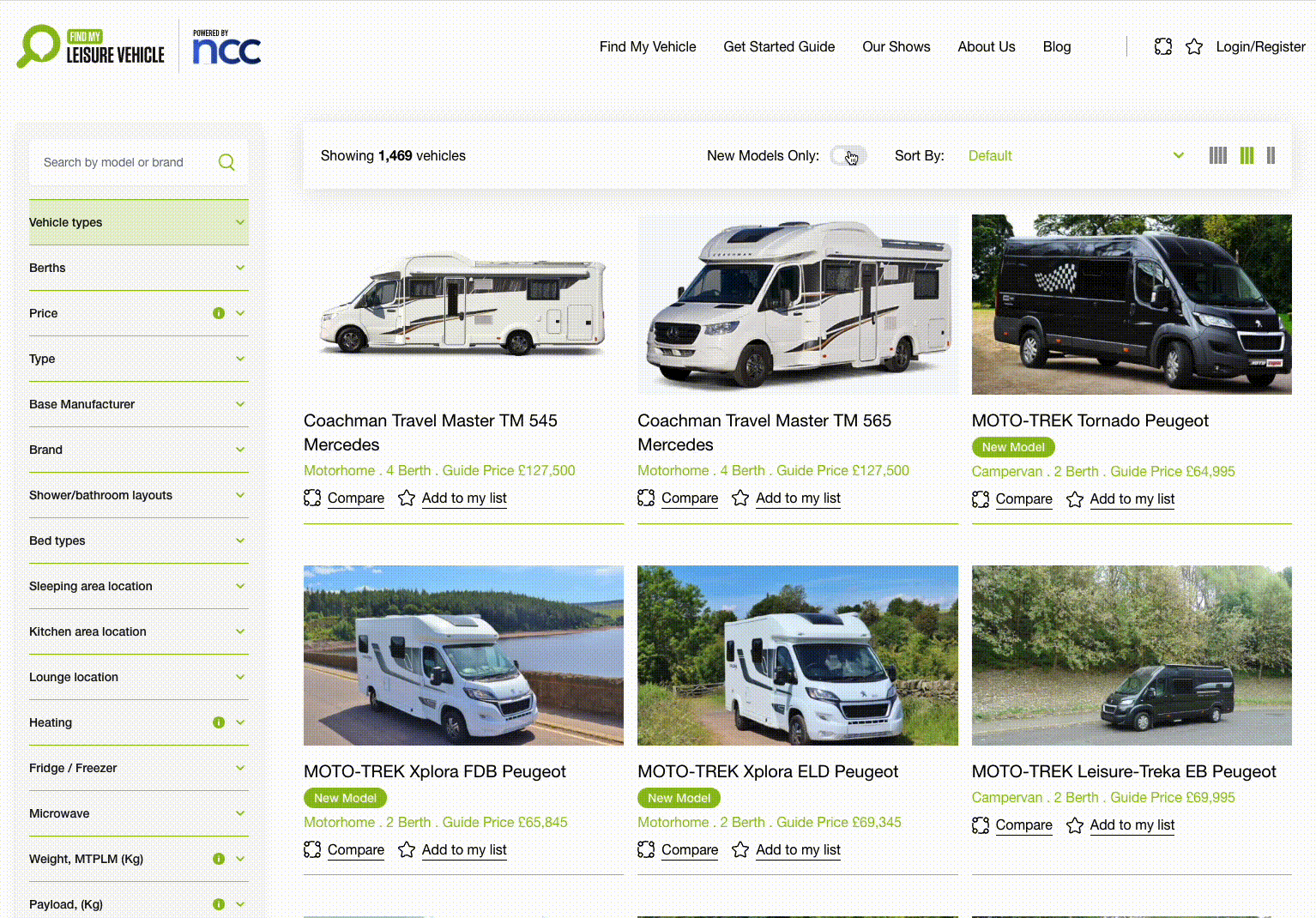 Shorefield
Shorefield is a family-owned business that operates eight holiday and leisure parks on the South Coast. Each month we work with them to maintain and grow their custom Craft CMS website that powers their holiday booking capabilities.
When customers go to book holiday through Shorefield, they have the option of adding extra requirements to their booking. This can include things such as towel hire, travel cots, extra car, gazebo, and even charity donations. This month Shorefield came to us looking for a way to split out their booking requirements per park.
The main driving factor was they wanted to allow customers to add a gazebo to their Camping & Touring booking at the Lytton Lawn Touring Park, but not at Wilksworth Caravan Park. But there was potential for other use case scenarios as well, for example being able to set different requirement prices for different parks.
Shorefield was already able to add and update these extra requirements through a table in the Craft CMS control panel. However, there was no way to split each requirement by the park type. So we added a new column, which allows the Shorefield team to add Excluded Parks from each requirement. If left empty it will default back to showing the requirement at all of the parks.
Whilst only requested for the Camping & Touring search type we added this feature to all 3 search types, as it's a really useful feature for setting up different requirements for each park.
There's been a range of new features we've proudly launched for our clients in July 2023. To unravel problems or sticking points of any size is always a fun task. Working so closely with our clients by having a growth retainer with them, gives us the chance to add value and make a tangible difference to their products, be it through innovative features or subtle enhancements to improve user experiences.
Collaborating with our clients is not just about meeting their needs—it's about understanding their vision, sharing their enthusiasm, and supporting them as they stride towards success. It's about walking together and celebrating the milestones along the way. The examples we've shared in this article are just a snapshot of how we love to make an impact.
If you're looking for a dedicated team to guide your web design and development journey, we'd love to hear from you. Reach out to us, and let's explore how we can collaborate to bring your dreams to life.
Remember, it's not just about creating a website—it's about crafting a journey.
Let's start yours today.