Unexpected Entrepreneurs - Patagonia founder
Yvon Chouinard is the founder of the well-known outdoor brand Patagonia. However, being the founder of a huge business is never something he set out to do - it was an unexpected venture.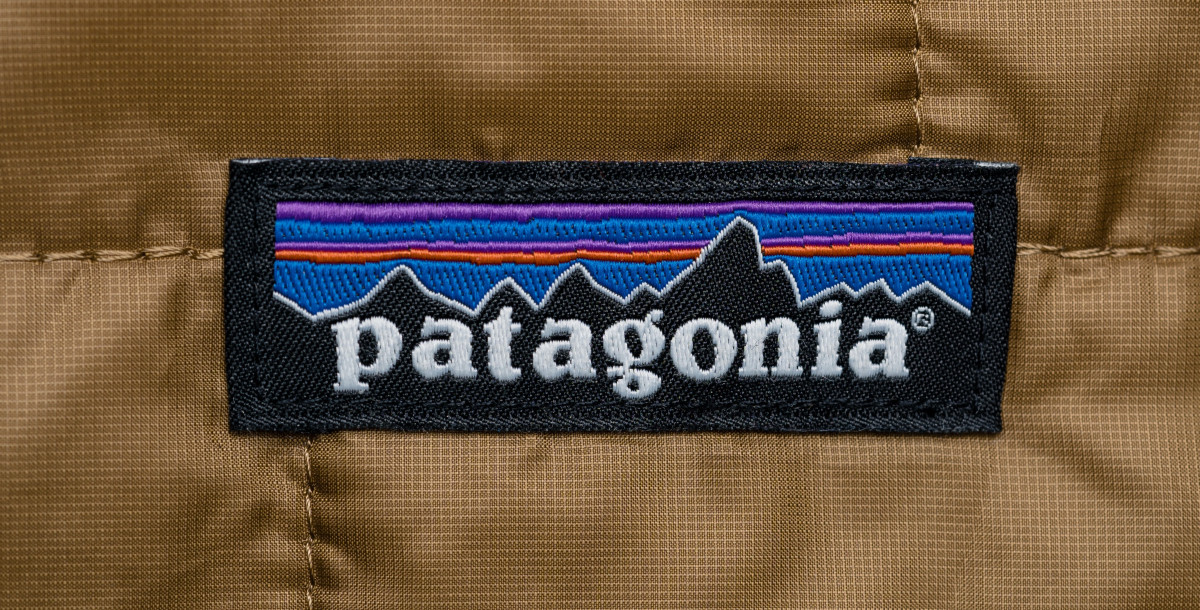 Why Yvon Chouinard is an unexpected entrepreneur
After living off 50 cents a day and spending more than half the year sleeping outdoors, the business lifestyle is certainly not one that Yvon Chouinard would choose. Referred to as the 'reluctant businessman', he is the definition of an unexpected entrepreneur. Chouinard ended up in the business world simply because he encountered a problem, and he wanted to create a solution. Yvon Chouinard is also a person who, to this day, actively avoids corporate life despite a net worth of $1.8 billion.
However, another factor that makes him an unexpected entrepreneur is that he often makes business decisions that are the opposite of what any other businessman would. This is because he values the environment above the profits of the company. For example, the pitons he made (used for attaching climbing ropes to rocks) were damaging to the rocks, but he stopped production of these in favour of a new model that didn't leave any marks. He did this even though these pitons accounted for 70% of his business.
History
When Chouinard was 14 years old, he joined a falconry club where one of the leaders taught the boys how to climb to reach the falcon aeries. This sparked a love of climbing, and he continued to spend his youth climbing and surfing.
Then, as he hit adolescence, he took to the road with his peers to travel across Chile, finding the best hikes and climbs. They hid from park rangers as they stayed in Yosemite, and Chouinard recalls surviving off of rodents and tinned cat food to fuel the hours of climbing. He was determined to reach 10,000 hours of climbing to master the skill.
As a budding climber, he and his friends could not find the appropriate equipment to scale the sheer vertical rock faces, so he learned blacksmith skills and began creating his own. The quality of them was so high people started hearing about them, so he started selling them from the back of his car as he continued to climb and surf throughout America.
Continuing until 1965 when Chouinard launched 'Chouinard Equipment' in partnership with Tom Frost. What began as a startup selling climbing hardware that he was using himself then turned into clothing too. Within a decade, he became the largest supplier of climbing equipment.
Current
The theme in Chouinard's current actions revolves around helping the environment. This includes creating '1% for the planet', a community of companies donating 1% of their profits to environmental causes. He continues to encourage more businesses to join and do the same.
Not only does he value the environment, but he also values the well-being of his employees. In the 1980s, he set up an in-house daycare centre and offered flexible working hours to help working parents, which is still ongoing today.
Chouinard also sends out political messages to help inspire change, recognising that creating the scale of change necessary to help the environment requires change on a higher level. That's why the labels of Patagonia's clothing reads 'vote the assholes out'.
In a bold move, Chouinard has recently given away the shares of his company to help fight the environmental crisis. 98% of the company's stock goes directly to Holdfast Collective, a non-profit organisation that focuses on protecting nature and biodiversity. The other 2% is in the hands of a trust that will see Patagonia stays in line with the original mission and values.
But alongside this, he still prioritises surfing and climbing mountains above all. Taking off June through to November every year, he does not let business get in the way of the next challenge.
Future
Chouinard talks about appealing to Generation Y with Patagonia's ethics. Generation Y (otherwise known as Millennials) are drawn to brands that cause social movements, like his contribution to the environmental movement, and they repel traditional marketing. This means that this entire generation will grow as users of his product and therefore, his ethics and mission will influence all of these people and their future actions.
Increasing the reusing and recycling of clothing that is looking to grow not only for Patagonia but other brands as they follow suit. This began after Patagonia's new initiative called 'Worn Wear' that allows users to trade in used products or buy used clothing. They even created a truck out of environmentally-friendly, reused material and travelled around America repairing clothes for people as part of this initiative. This helps the environment by reducing emissions and wastage from fast fashion, only adding to the goal of becoming carbon neutral by 2025.

In the last decade, Chouinard has ventured into sourcing and selling sustainable food, but he is now applying this mentality to the future of the cotton supply chain. Rather than just using organic cotton, Chouinard is paying small farms in India extra to grow the cotton regeneratively. This way, large amounts of carbon can be sequestered, which makes a huge impact on the environment, offsetting climate change. It's a brand new certification that will hopefully be able to be scaled in the future. Currently, the regenerative scheme only sits with 150 farmers, but this is just the beginning. Next year this should increase to 580.
Three lessons learnt from Yvon Chouinard's story
There are many lessons to be learnt from Chouinard and his successes, but the following points are ones that made his journey unique:

Quality is important - since Chouinard and his fellow employees all use the products they sell, quality is what they want. This then naturally leads to others wanting the same and, therefore, sales. But strive for quality first, not the customers. This can be seen in one of Patagonia's mission statements, 'Build the best product'.


Ethics over business - the stereotypical business mentality is to focus on profit, but Chouinard demonstrated that he values his ethics over profit when he stopped selling his most successful product because it was harming the environment.


Share your wisdom - Bi-annually, Patagonia hosts an event called 'Tools Conferences' where they get leaders to gather and discuss how to build successful grassroots environmental campaigns. They later released this knowledge as a book 'Tools For Grassroots Activists: Best Practices for Success in the Environmental Movement.' It's not just for consumers of the product either - the focus is on spreading the information.Fina
Final thoughts
Chouinard's story is an inspiring one, following a man who never lost sight of his values, even in the face of billions of dollars. He is continuing his mission to help the environment and still enjoying both surfing and climbing. His story is a great example of how a simple solution to a common problem went on to unexpectedly become a huge success and asset to generations. Patagonia has become one of the most successful storefronts to resource entire communities (in this case, the outdoor pursuits community) whilst caring for the planet, sharing inspiring values, and resourcing the next generation - not only with great products but ideals to carry into the future.
At Steadfast Collective, we're looking to inspire and encourage business leaders and individuals with creative solutions to flourish and thrive within their communities or sector. 
Want to learn more about what we do? Take a look at our past successes or read more articles.